Site Clearances For All Your Clearance Needs!
If you are looking for site clearance Warrington services, then here at ADS we can help you. Not only do we operate a fantastic skip hire and recycling services we offer additional services. Once of our additional services is site clearance Warrington.
Site clearance is an important process prior to the start of any project to ensure that the site and space is clear from debris and rubble and the site is fully excavated. If you are in need of having a site cleared, then we can complete the clearance on your behalf and also remove the debris and material is taken away and recycled appropriately and correctly. We are able to do this as we are certified registered waste carriers.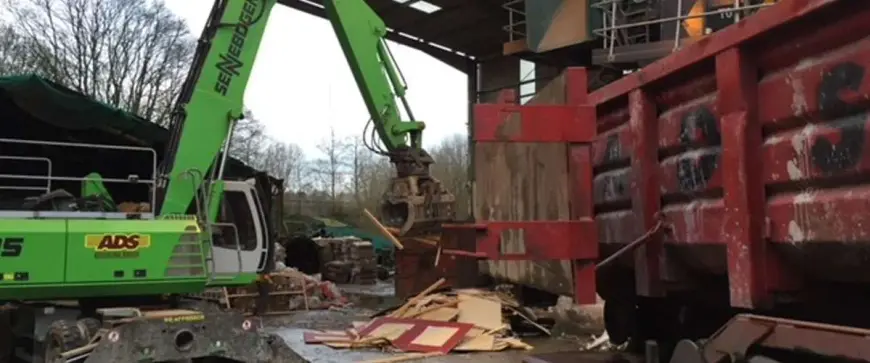 Site clearance Warrington from ADS skips can be used for various situations including the following;
Abandoned Sites
Closure of businesses
Contamination of site
Change of land use
Fly tipping
Redundant Stock
Fire damage
These are just a few of the situations that would involve a site clearance process. The process includes the demolition of any buildings that are within the site and are now disused or dangerous. The process that is followed is usually.
Buildings demolished
Tree and root clearance
Waste disposal – this includes and hazardous waste and contaminated waste including asbestos
Levelling of land and fencing
Exportation of muck, debris and soil
Importing new soil to the site
By ensuring that your site clearance Warrington is carried out by professionals and the work is completed to a high standard means that your new project can be started sooner and have the level, prepared ground that is needed in order to ensure the project runs smoothly.
Alongside providing the correct clearance we are also able to supply the top soil for the proceeding project. This ensures that you only need to deal with the one supplier, one contact and best of all one invoice. This helps the project manager to ensure that there is smoothness to the whole process. The additional services we provide to our skip hire Warrington and site clearance Warrington include the following;
Rubble to resource
Hazardous waste removal
8 x 4 tipper truck hire
Grab vehicle Hire
Demolition
Scrap metal processing
Top Soil
Crushed Concrete
Road Plaining
Compacter Services
If you require site clearance Warrington, then please do call us on 0800 975 8013 to speak to the experts and we can provide you with advice on how to move forward with your project when you 
click here.